Make Savannah Fall Market
October 13, 2018 @ 10:00 am - 4:00 pm
Free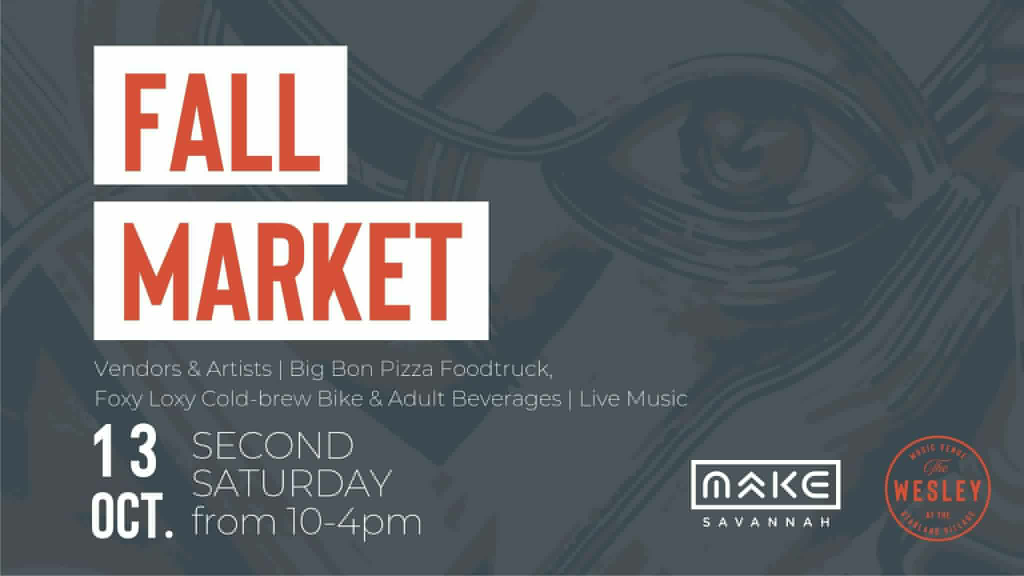 SAVE-THE-DATE: We are so excited to share details about Make Savannah Fall Market at The Starland Village, hosted in partnership with Art Rise Savannah and Emergent Structures! We've put together a fun, jam-packed day which will feature 26+ local vendors and artists, Big Bon Pizza, Foxy Loxy Cold-Brew Bike, live music (Laiken Love) and more! The best part — a percentage of all vendor proceeds will benefit local nonprofits Urban Hope, Inc. and Step Up Savannah. You don't want to miss this!
Last but not least, the Fall Market will also feature the unveiling of a public art project in collaboration with Public Art Lab. Previous property owners left behind three pianos and we decided to give them life again. Three artists will soon get busy putting their creative stamp on each piano, and we will unveil the final designs on one of the pianos at the Fall Market.
Our hope is the pianos will find homes with businesses on Bull Street, and will be a part of the public art in the neighborhood – providing both music and creative visuals to interact with pedestrians.
Event Navigation