Starland District History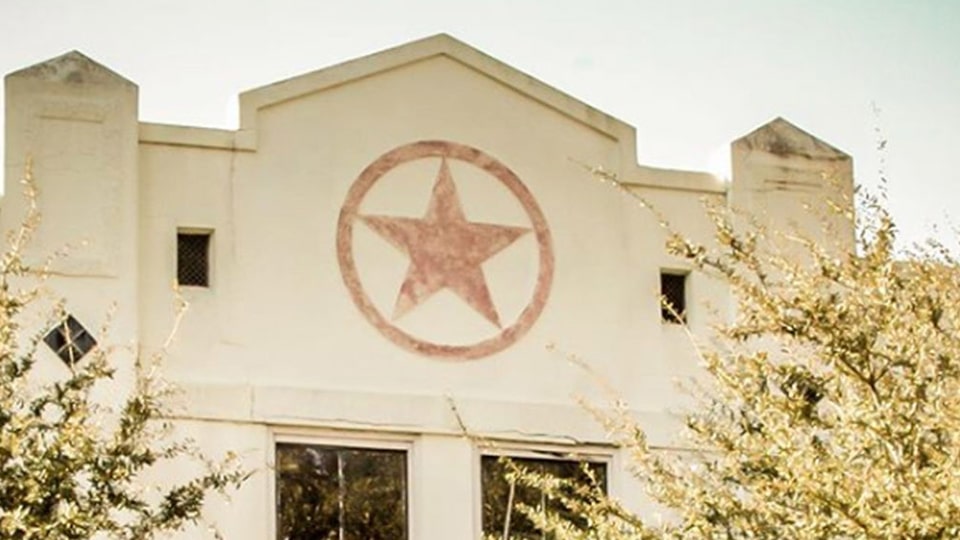 Restoration Begins
In 1999, two SCAD graduates with undergraduate degrees in Historic Preservation, embarked on an adventure to purchase and restore the old Starland Dairy in downtown Savannah. The Starland Dairy was to become the centerpiece of a sixty+ block revitalization project that stitched together the corners of several existing, yet fragile neighborhoods. Over 50% of the housing stock in the district was unusable because of severely deteriorated conditions, and over 50% of the commercial structures in the community had been razed or had become derelict.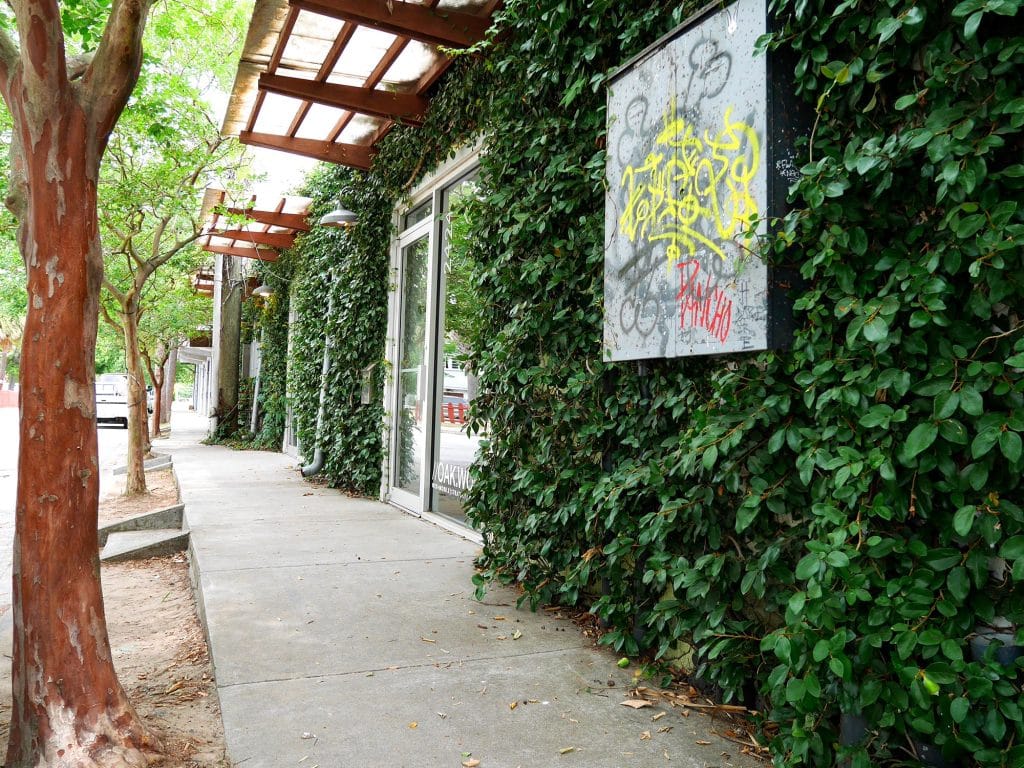 Studios Built For Artists
Deaderick and Jacobs started restoring smaller buildings in the neighborhood while seeking construction financing for the original Dairy. When the first buildings were completed, the Starland First Friday was born. The first exhibit, held in a small house at 28 E 41st Street drew over 700 visitors. Deaderick and Jacobs knew that Savannah was not only ready, but was craving a creative outlet that represented, real, working Savannah artists. They started creating affordable artists studios in buildings they had purchased, rented, or borrowed. Within a few years over 40 professional artists were working in the neighborhood.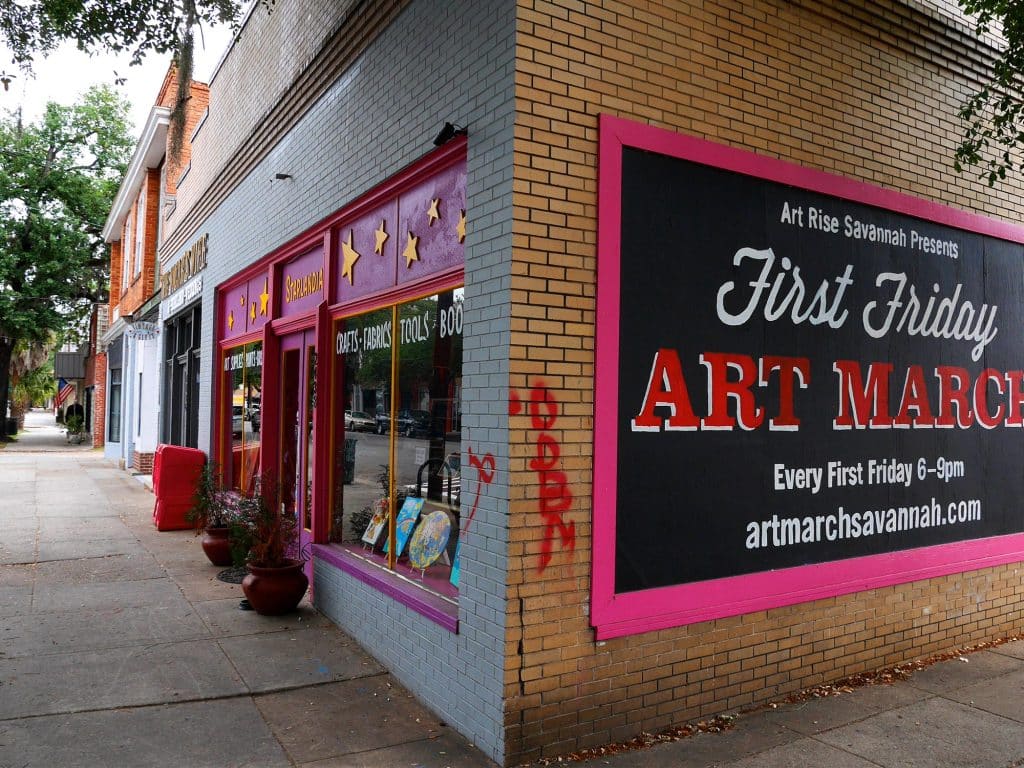 Retail Businesses Arrive
Once artists started to find Starland, Deaderick and Jacobs started to seek out interesting retail businesses that would also lure visitors, and eventually residents to the neighborhood. A bakery, a coffee shop, a veterinary clinic, a wine shop, and a few vintage stores moved in by 2003 starting the vibe that a creative neighborhood was being born. They focused specifically on businesses with a neighborhood feel that would draw people into Starland. They donated land to help start Georgia's first official Dog Park, and worked with the city's planning department to create an entirely new zoning vocabulary for the district. They helped the city reduce the zoning classifications from 23 to just 4. The new zoning classifications represented a return to traditional building patterns, and a shift away from the suburban zoning patterns that helped ruin so many urban centers. The new zoning districts are now being used as a guideline for rethinking every district and neighborhood within the city.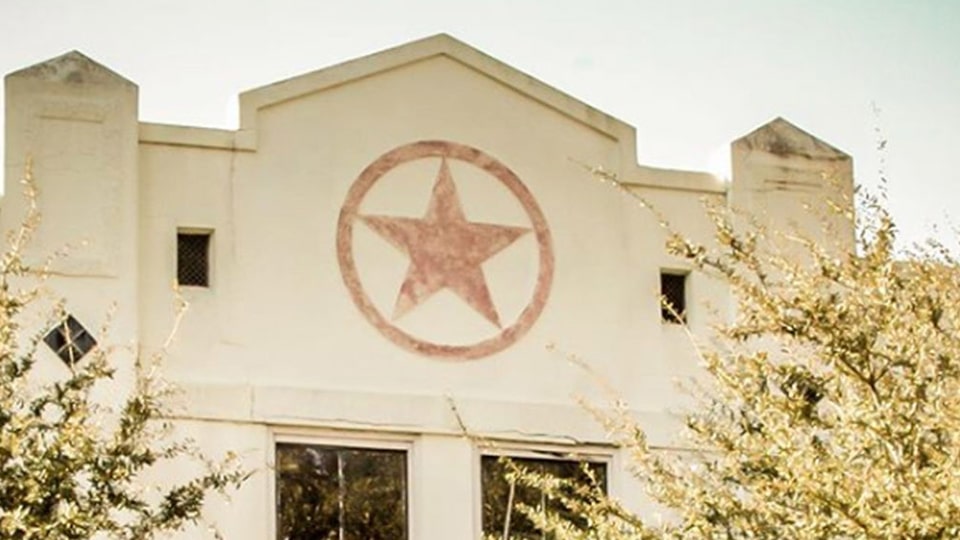 Sustainable Construction Occurs
Once most of the buildings on the two-city block wide Dairy site were restored, the two turned to building mixed-use infill projects on some of the remaining vacant land at the dairy. 14 loft residences, 5 retail shops and 5 Live/Work spaces were built using an innovative construction technique that allowed the buildings to be highly energy efficient, and were able to be the first Gold Certified residences in Georgia by LEED (Leadership in Energy Efficient Design). The new construction received an Honorable Mention award from The American Institute of Architects.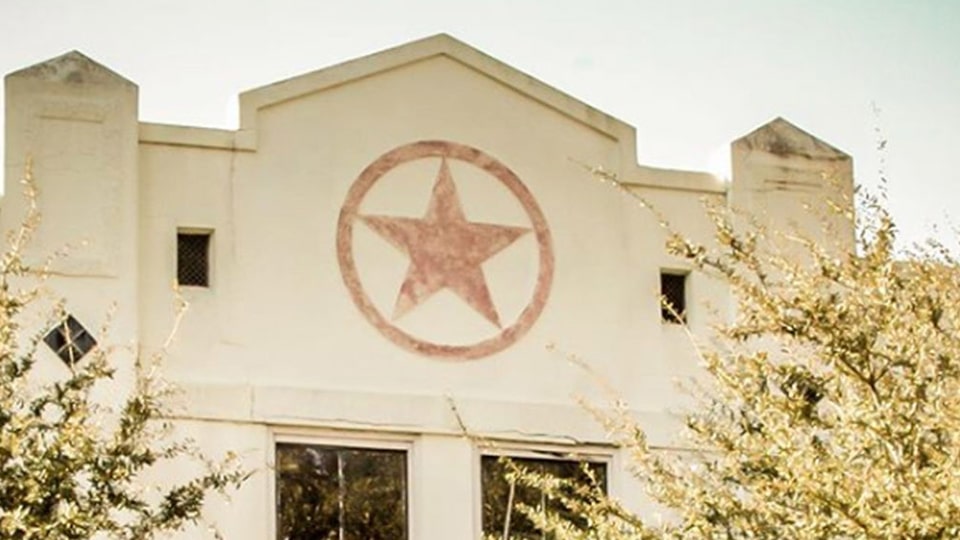 A Solid Community Emerges
By 2007 over 250 abandoned houses and buildings in the Starland District had been restored by individuals and small companies that wanted to be a part of a new creative economy and community being born in Savannah. Every abandoned house that is restored and every new business that moves into Starland represents the hard work, ambition and dreams of those individuals making it happen. Starland now represents the efforts of so many committed, creative minds. The two founders of the district are happy to have their trace diminish as the marks of new minds continue, every day, to make Starland District a community worth living in and visiting.